Vantaa, Tikkurila
Our pawn shop in Vantaa is located in Tikkurila, on Tikkuraitti. Tikkuraitti is a pedestrian street, which is also easily accessible by car thanks to the parking facility on our premises. Lift access to our shop is conveniently in the immediate proximity of our door. We are open Monday to Friday, 10am to 5pm and Saturday, 10am to 3pm.
You can bring various items of value such as jewellery, watches, art, musical instruments and brand goods as a pledge. You can find more information about pledges from here. The shop has a representative selection of jewellery and other quality second-hand products for immediate purchase. Welcome!
Helsingin Pantti offers a stress-free pawn loan when you want to get money easily and quickly. Any adult can bring their own valuables to us and take out a loan. A pawn loan is also suitable for people who have bad credit. If for any reason you fail to repay your loan, it will not leave a negative mark on your credit history since the pledge covers the loan. Nor does an unpaid loan prevent you from taking out a new pawn loan.
Helsingin Pantti has pawn shops in Helsinki, Vantaa, Espoo, Turku, Tampere, Jyväskylä and Pori. Choose a pawn shop and bring your item in for appraisal or first use the form to request an appraisal. You will soon receive a reply in your email.
---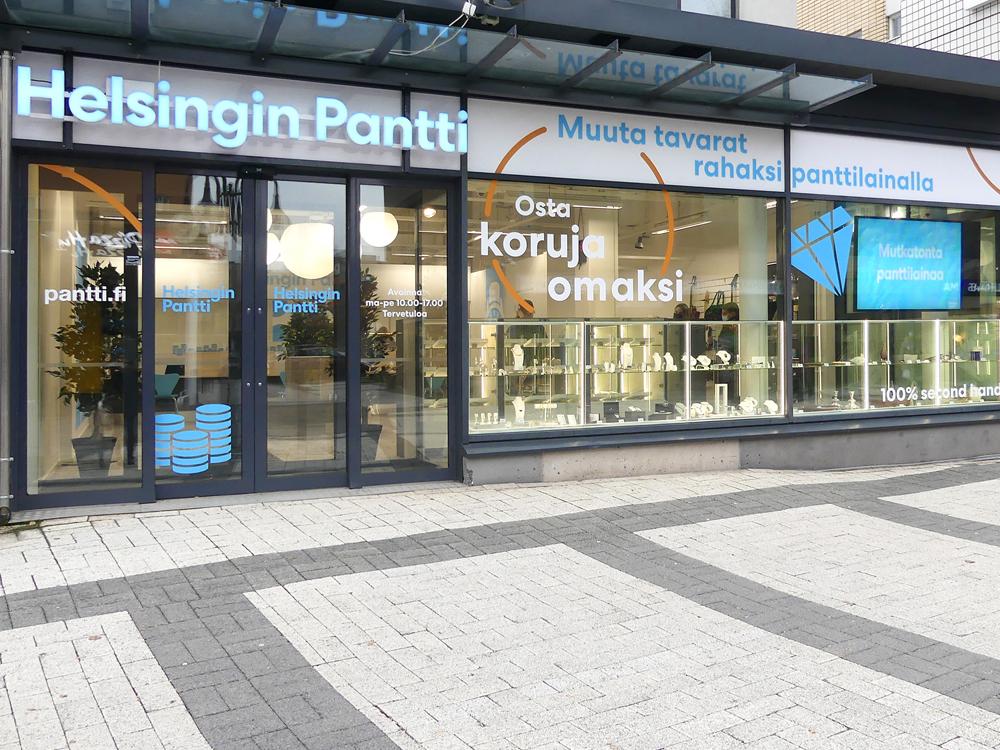 Tikkuraitti 13
01300 Vantaa

(postal address is Lehdokkitie 4, 01300 Vantaa) (directions)
(09) 2705 3080
Visiting hours
Mon-Fri 10-17
Sat 10-15
We're closed 6.12.