Pori
Located in the pedestrian zone, the pawn shop is open Monday to Friday, 9:30 am–4:30 pm. The pawn shop accepts various items, such as gold jewellery, watches, rings, gold chains, musical instruments and electronics. Click here for more information about items. We can probably always offer the best price for your gold! Come and visit or request an easy and quick loan estimate using the form below.
Helsingin Pantti offers a stress-free pawn loan when you want to get money easily and quickly. Any adult can bring their own valuables to us and take out a loan. A pawn loan is also suitable for people who have bad credit. If you do not pay back your loan for whatever reason, it will not leave a negative mark on your credit history. An unpaid loan is also not a barrier to taking out a new pawn loan.
Helsingin Pantti has pawn shops in Helsinki, Vantaa, Espoo, Turku, Tampere, Jyväskylä and Pori. Choose a pawn shop and bring your item in for a reliable and quick appraisal.
---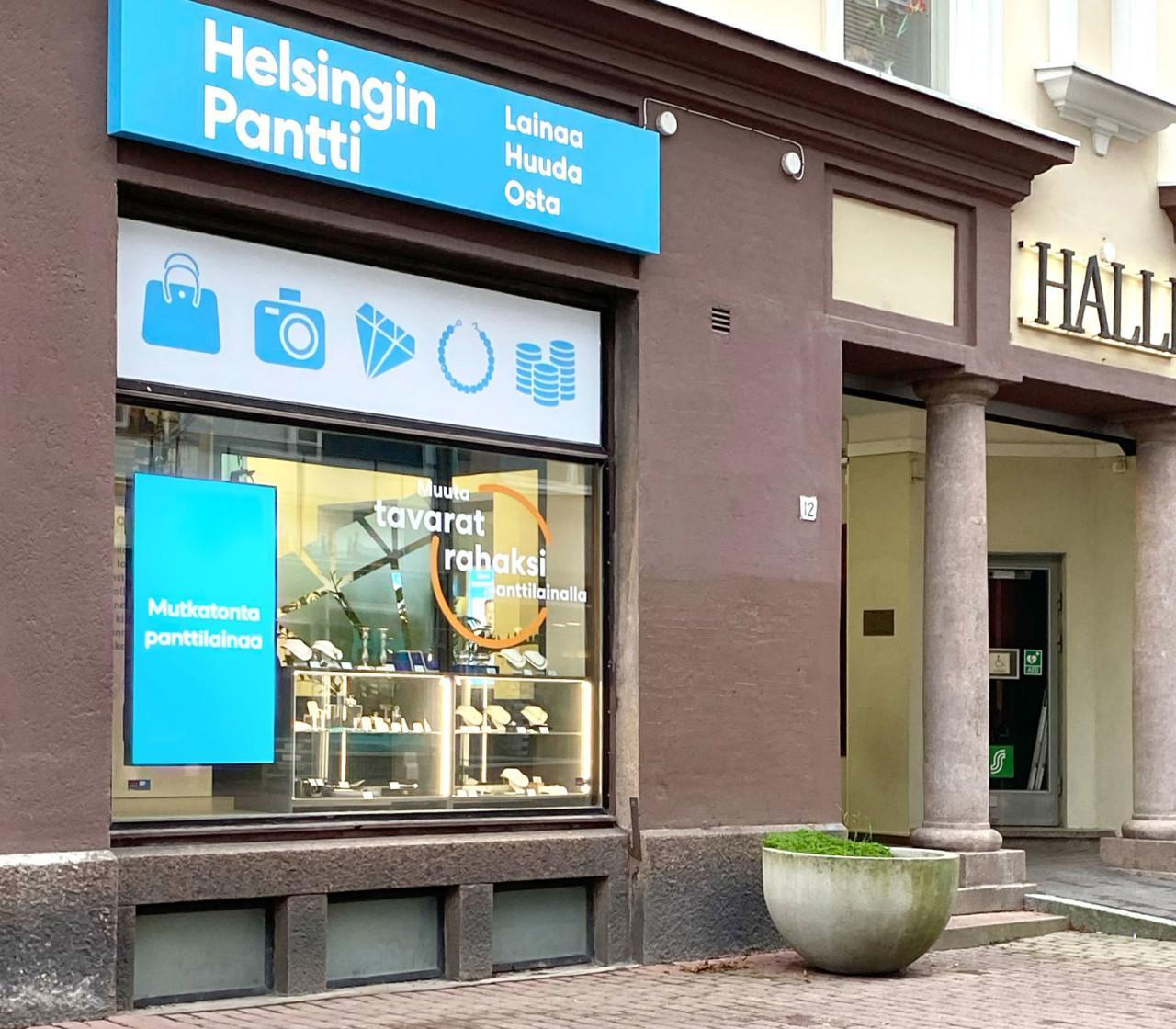 Yrjönkatu 12
28100 Pori (directions)
(02) 6334 950
Visiting hours
Mon-Fri 9.30-16.30
We're closed 6.12.