Pawning is easy – come and visit or ask for an valuation online: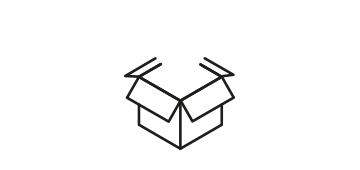 Take a photo of your valuables
and send it to us.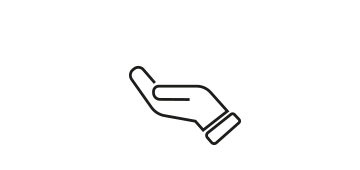 You will receive
a loan offer by e-mail.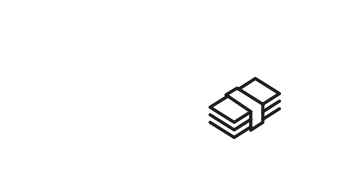 Come and visit.
You will receive the money either
in cash or into your bank account.
Helsingin Pantti's pawn shops grant loans ranging from €20 to €500,000. Loans can be granted to any adult against valuables. You can receive the loan immediately in cash or into your bank account. The loan period is three months. You can renew and continue your pawn loan for as long as you want by paying the interest and expenses or recover the pledge at any time by paying back the loan. During the loan period, you can also reduce the loan amount by paying in instalments if you wish.
Thanks to the pledge, we can also grant a loan to those who have bad credit. People who take out a loan despite having bad credit do not have to present their credit history, and neither does anyone else. Additionally, taking out a pawn loan cannot leave a negative mark on the borrower's credit history. A pawn loan is a safe loan under all conditions.
If the borrower does not pay back the loan, the pledge will be auctioned. If the sales amount exceeds Helsingin Pantti's receivables, the pawner receives the excess amount.
If you want to take out an easy and stress-free loan, a pawn loan is a good solution.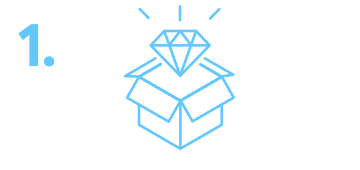 1. Valuation
Come to us with your valuables or ask for an valuation online.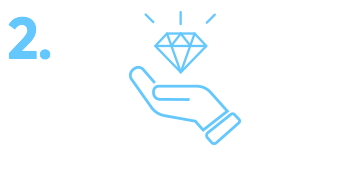 2. Loan offer
An appraiser will present you with an offer immediately at our pawn shop or e-mail it to you as a reply to your valuation request.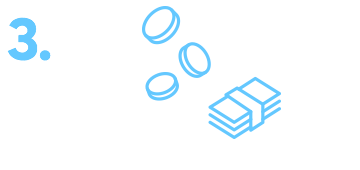 3. Loan
Sign the agreement at our pawn shop and leave your valuables with us. You will receive the money immediately in cash or into your bank account.
Appraisal is professional work
At Helsingin Pantti, your valuables will be appraised by an expert. As the market leader in the industry, we are able to offer you the best expertise. We employ a comprehensive group of experienced experts from many specialist fields, which allows us to provide you with a reliable valuation and the best possible price for your valuables.
If you submit an electronic valuation request, a loan offer will be e-mailed to you once our expert has valuated your valuables. After that, you can choose the pawn shop nearest to you and bring your valuables to us. Or you can come in directly – in any case, you can choose whether you want to receive the money in cash or into your bank account.
The repayment of pawn loans is flexible
The loan period for a pawn loan is three months. When you take out a loan, you can either take out the maximum amount allowed by your pledge or only a part of it. You can renew your loan by only paying the expenses and interest or, alternatively, reduce the loan amount during the loan period by paying instalments. You decide how to manage your loan. You can do so easily where- and whenever through the online pawn shop.
Annual interest
Example: If the customer has taken out a loan of €700 and pays it back on the due date three months later, the amount payable, including all interest and expenses, is €794,15. In this case, the actual annual interest is 50.8%.
Frequently asked questions
Are you puzzled about something related to pawn loans? If you cannot find the answer to your question here, please contact our chat service, call us or come and visit any of our offices. We will help you establish what to do next.
What do I need to bring when I come to Helsingin Pantti?
When you visit us with your valuables, the only other thing you will need to bring is official identification with a photo, such as a valid passport, driver's licence, identity card or a Kela card with a photo.
How much does a pawn loan cost?
The repayment amount is based on the loan amount and loan period, ranging from 1,5% to 4.15%/month. The loan service fee is €7.
How do I know how large a pawn loan I can take out?
Come and bring your valuable in for valuation or send a photo of your valuables through our online valuation service. Our experts will valuate your item and use this valuation to calculate a loan offer that you will receive immediately.
What if do not pay back the loan?
No worries. After the loan period, we will retain your pledge for a month before starting to prepare it for auction. At first, we will remind you that your loan is due for repayment by sending a letter to the postal address you have provided, unless you have specifically forbidden it. Any unclaimed valuables will be sold at a weekly auction held by Helsingin Pantti. If the valuables you used as a pledge for your loan ends up in an auction, this will not cause any problems for you, as the pledge covers the loan amount. You will still be able to take out another loan in the future, and no payment default entry will be made in your credit history for not paying back your pawn loan.
What kinds of items can I pawn?
A wide variety of valuables can be used as a pledge for a pawn loan. You can pawn jewellery, watches, silverware or musical instruments, for example. Additionally, electronics, brand products, art and design objects make for good pledges. The valuables you use as a pledge must be unbroken and in good working order. Scrap gold, i.e. broken gold jewellery, is an exception to this rule, as it still has monetary value based on the price of the raw material. The same applies to other precious metal products. Came and visit one of our pawn shops with your valuables or send us a photo of it to receive a loan offer.
Valuable goods suited for pawning include things such as:
Jewellery
Watches
Silverware
Musical instruments
Art and design objects
Consumer electronics
Bonds and shares
Collectible and commemorative coins
Medals and insignia